Build Out A Successful Contracting Business
How do I get jobs to bid?
The answer is consistent effective marketing.
Foundation
Branding and Brand Awareness are the foundation of any marketing plan. Branding is your first and lasting impression. Investing in a professional will start your business off on a higher plane.
Successful business owners consistently seek knowledge and strive to improve their operations. Do some research about branding first so you can intelligently evaluate prospective marketing professionals. Approach the process like you would a job:
Be clear about what you want
Ask about the cost and make sure you can afford it
Draft a list of deliverables and a timeline
Get references
Require the scope of work, deliverables, timeline and cost be put in writing
Monitor and track results
Framework
A good marketing plan should incorporate a variety of marketing media nailed together into a solid framework. Within the framework is a mix of content that builds your brand, enhances your reputation, educates your potential customers and generates leads.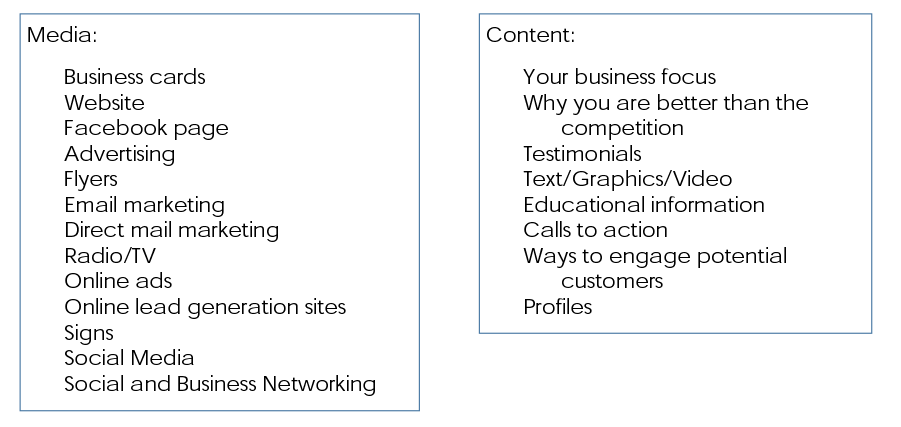 Marketing is like a boat. Just throwing money at it may not keep it from sinking. Having a blueprint will improve your marketing success. If you have money in the budget for a professional, you can spend your time working on other things. Otherwise, consider SCORE.org to find a mentor who can offer guidance and there is plenty of information available online.
Check out this great article.
Subscribe to "Contractors Corner" to receive the future installments to this blog and tips to better manage your bookkeeping.