How to Read an Income Statement to Avoid Overspending
Business owners have a lot on their plates at the moment. For many, their day-to-day operations have been changing rapidly in the last year, taking most of their time, attention and, in many instances, their worry. However, small business owners need to also keep a handle on what's going on behind the scenes. Any business owner today knows that financial uncertainty and pressure are high, which makes it vital that they understand all of the processes and documents that can help them paint a financial picture of the organization. Especially if business owners may be looking to tighten their purse strings, they need to know how to read an income statement.
What is an Income Statement?
Even if you're not familiar with the term income statement, you are likely familiar with a profit and loss report—and they're the same thing. An income statement provides a clear picture of a business's financial standing at a particular point in time. It details the revenue that the company brought in during that specific timeframe as well as expenses associated with generating that revenue. Importantly, it also outlines the resulting profit or loss so business owners can get a full picture of the impact of their spending and income.
An income statement can offer important guidance for organizations looking to get on a stronger financial footing. Business owners use the document to inform key business decisions—like cutting expenses and controlling the cost of goods—that can keep profit margins intact. Knowing how to read an income statement can be a key differentiator among businesses that thrive and those that struggle to survive. Hiring an expert bookkeeper to maintain accurate financial reporting will benefit your organization and save you time and money so you can focus on increasing profits.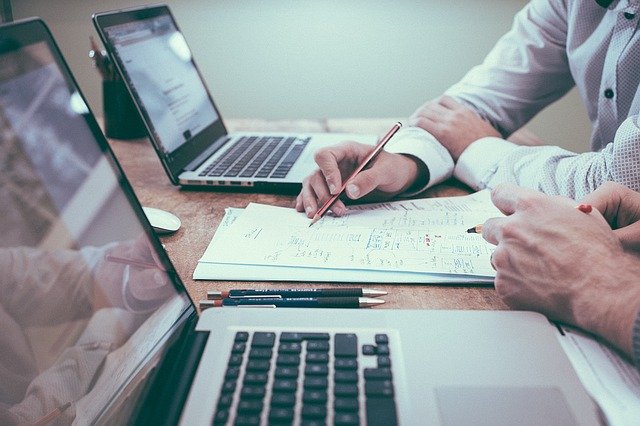 How to Read an Income Statement
There are several key areas of an income statement that business owners have to pay attention to:
The net revenue figure identifies the entire amount of money brought in during the specific timeframe, while the cost of goods denotes the amount expended to generate that money—ultimately resulting in the gross profit. The income statement also includes operating expenses by individual category—the total of which is combined with the gross profit to create a net income—or loss, in some cases.
Another common element of an income statement is the percentage breakdown of all profits and losses, which is a good way to see the areas where the business is investing the most to potentially reduce overspending. It's also important for business owners to look out for the categorizations of expenses themselves; for instance, significant expenses in a Miscellaneous category could suggest wasteful spending. One of the most important elements when it comes to how to read an income statement is the potential it has for predicting future business performance.
A gross profit margin demonstrates how the company is performing over time—all informed by the income statement. To calculate this margin, divide the gross profit by total revenues and then multiply by 100. Over time, if this margin is declining, it could mean that the business is in trouble. On the other hand, a margin that continues to steadily increase suggests a smart business strategy that is paying off.
An experienced bookkeeper like Paisley Solutions can help you understand your income statement and what it means for your business's performance. We offer outsourced bookkeeping services to small and mid-size businesses and nonprofits in PA, MD, DE, and beyond. Contact our professional bookkeeping firm for a free consultation and needs analysis today!